HOPE (El Salvador Mission Ministry)
MInistry in support of Fr. John Ostrowski in El Salvador. Support is given by raising funds to support college tuition to selected students.
Parish Contact Info: 20141 Detroit Rd. Rocky River, OH 44116 440.331.4255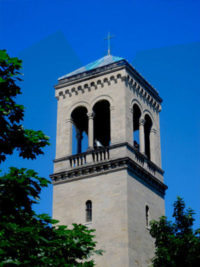 Social Concerns
Using the principles of Catholic social justice, the St. Christopher Social Concerns Committee works to directly serve, empower and advocate for those that cannot speak for themselves.
Click HERE for the Social Concerns Committee web page.
Outreach
Purpose
Outreach members assist those in need with food and financial assistance in emergencies.
Commitment
Blankets and funds are collected before each winter to help the homeless and the poor stay warm in the winter. Financial support is received from monthly church envelope donations to St. Christopher Outreach. The work of this organization is done anonymously and in the strictest of confidence so that no one feels ashamed to ask for help.
Preparation
No prior experience is necessary. If you are interested in volunteering to serve, please contact the parish office.